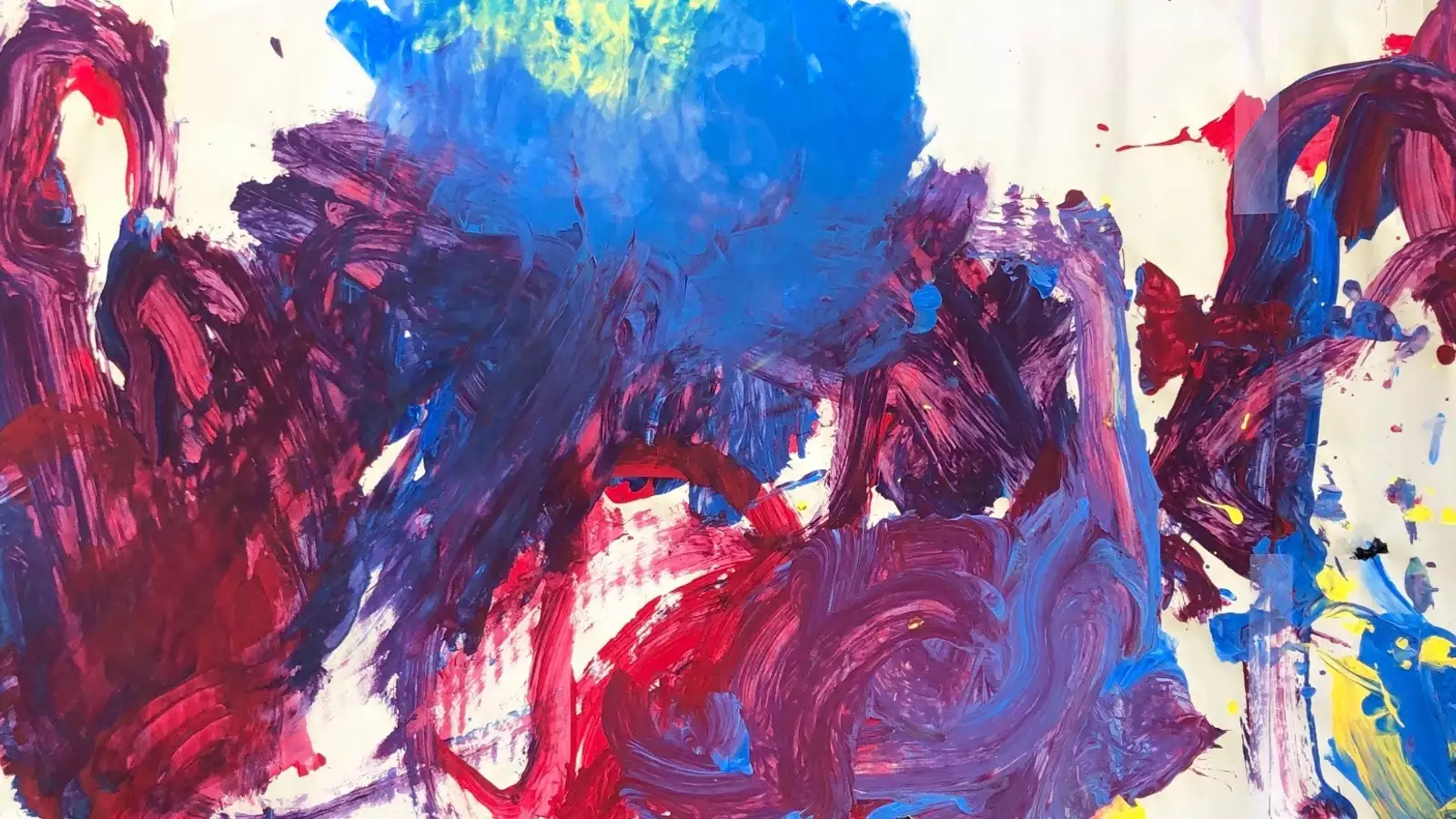 Where Toddlers Can Be Toddlers
Welcome to the 2024-25 Admissions Process
Thank you for your interest in the Barnard Toddler Center. To start the admissions process, please complete this short survey.   
For questions, please contact toddlercenter@barnard.edu.
Eligible birthdates for 2024-25
December 1, 2021 through February 10, 2023
A Vibrant Learning Lab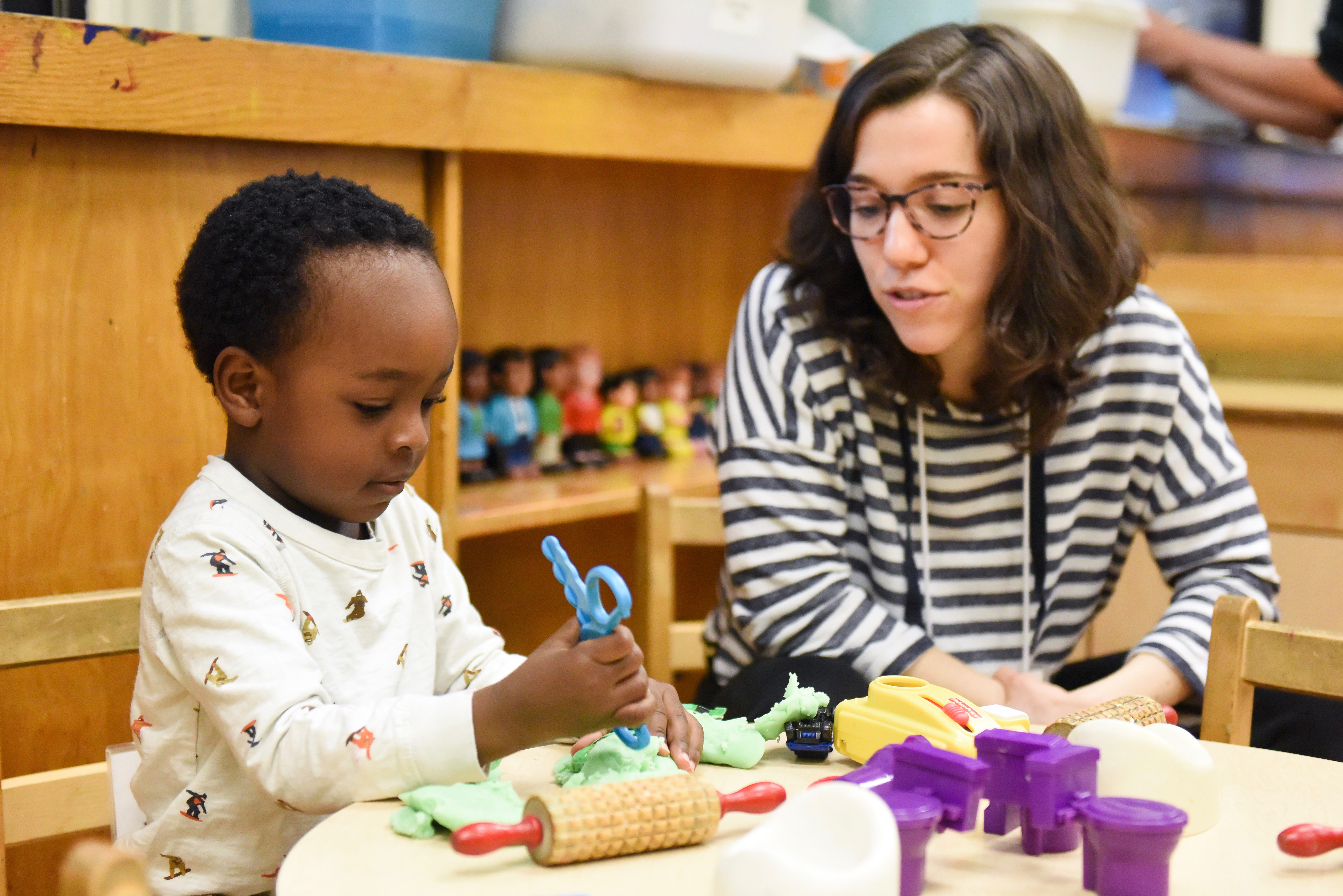 The Toddler Center is a research, education, and training center. In addition to our warm and nurturing, professional teachers, the assistants at the Barnard College Toddler Center include Barnard and Columbia students enrolled in a year-long developmental psychology course focused on this important stage of life. For this reason, we are able to offer a low student-teacher ratio of 2:1. Students in Developmental and Introductory Psychology courses also come to observe toddlers as part of their coursework. These students learn firsthand about toddler development and how to design observational studies from behind the mirror. Graduate students and early childhood professionals in a range of disciplines from throughout NYC, the U.S., and countries around the world also come each year to observe and learn about toddlers. 
Research Commitment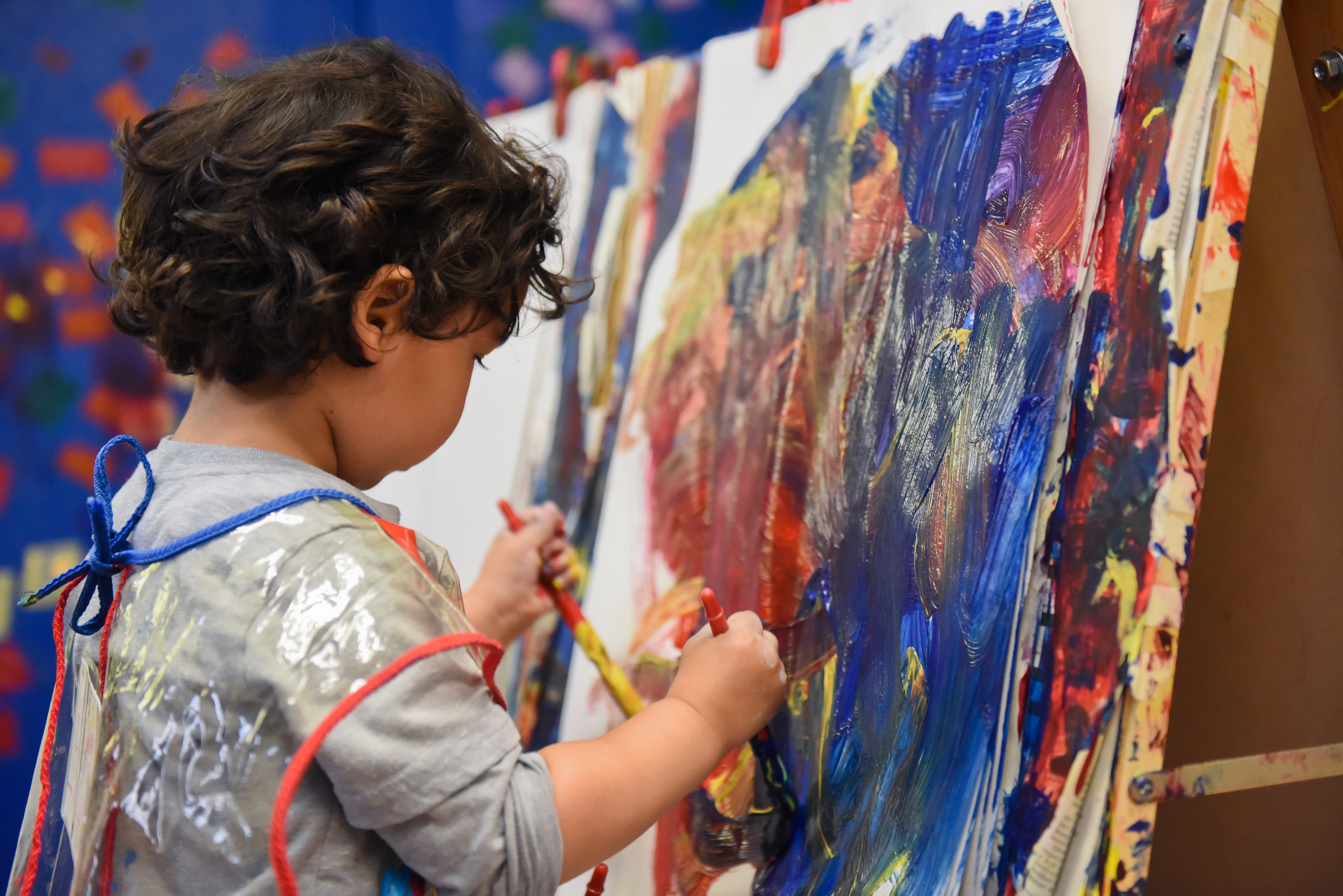 A variety of studies are conducted throughout the year and infuse the center with cutting edge research and scientific information to inform our work with toddlers. All families who attend the Toddler Center agree to take part in research and observation.
Research studies vary from year to year, with the aim of better understanding early social and emotional development and the important role of parents. Participation may include parents filling out questionnaires, which in the past has included subjects such as records of children's sleep, parental thinking about how children play, and parenting styles. Research involving toddlers can also include toddler-friendly games done with a teacher and research assistant, naturalistic videotaping within the classroom or playing with a child in an adjacent room. Recent studies of children's learning and memory have involved a parent-child research visit outside of class time. For each study, a full detailed description of the protocol is provided to parents, questions are answered, and consent is obtained before a toddler can participate. 
For more detailed information regarding ongoing and past research, please visit the Research tab above. 
Eligible Birthdates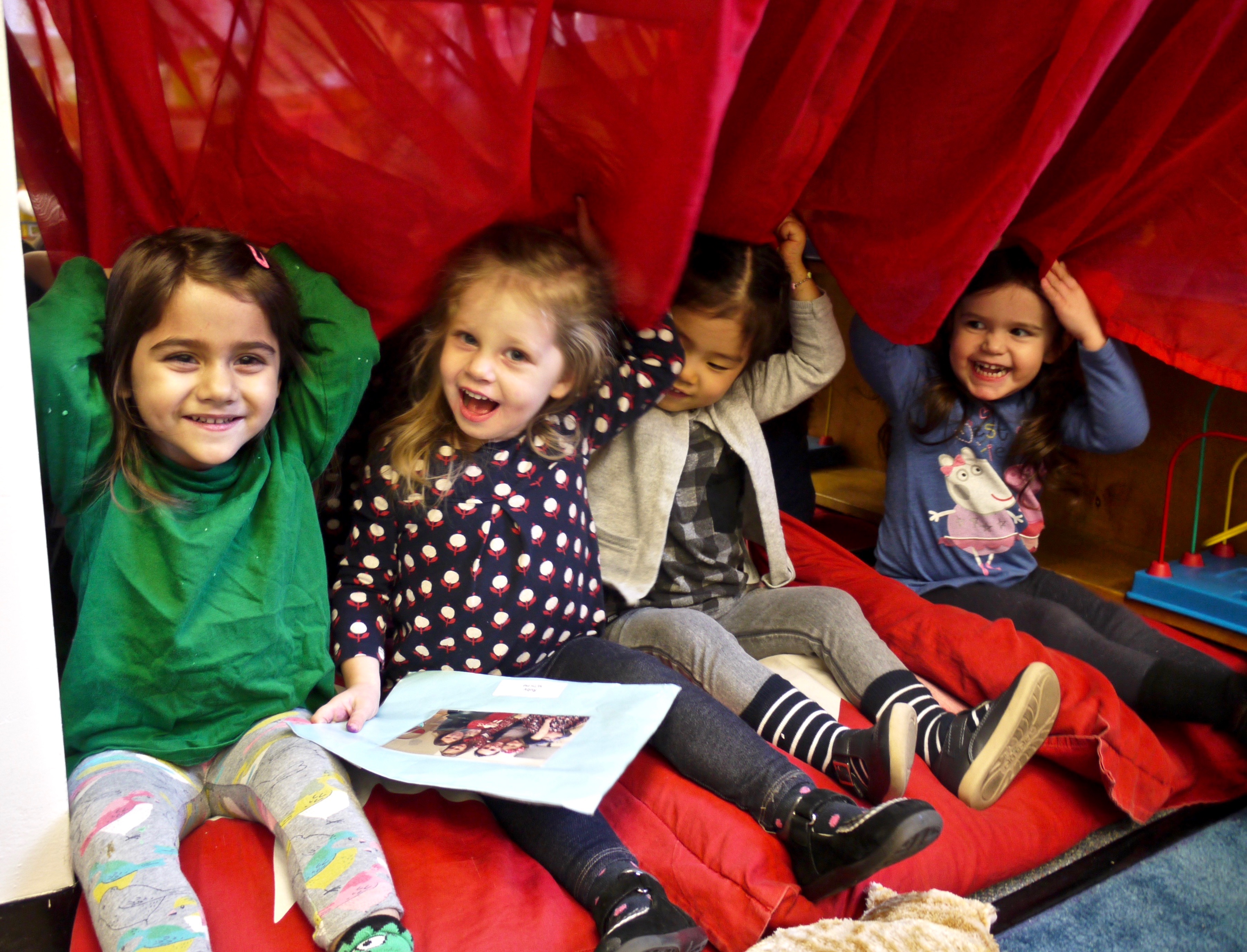 Younger Toddler Classes: 
Birthdates April 01, 2022 - February 10, 2023
Monday and Thursday mornings 9:30-11:45
OR
Tuesday and Friday mornings 9:30-11:45
OR
Wednesday morning 9:30-11:45 
Older Toddler Class:   
Birthdates December 1, 2021- May 31, 2022
Monday and Thursday afternoons 1:30-3:45
Eligible birthdates for 2024-25
December 1, 2021 through February 10, 2023
(Ages 19 to 33 months in September)
Where to Begin
Fill out a short survey to provide your name and contact information. We will contact you for an information session during which you can learn about a child's experience, view the classroom and have your questions answered. 
For immediate questions, please contact toddlercenter@barnard.edu.
Information Session
After you have provided your contact information, you will receive an email to schedule an Information Session, which are for parents only and last approximately one hour. Sessions give parents a chance to learn about our program's philosophy and what a day at the Toddler Center looks like as well as to meet some of the staff members. We strive to have our sessions in person; however, they may be on Zoom if Covid-19 precautions make it necessary.
Observation Session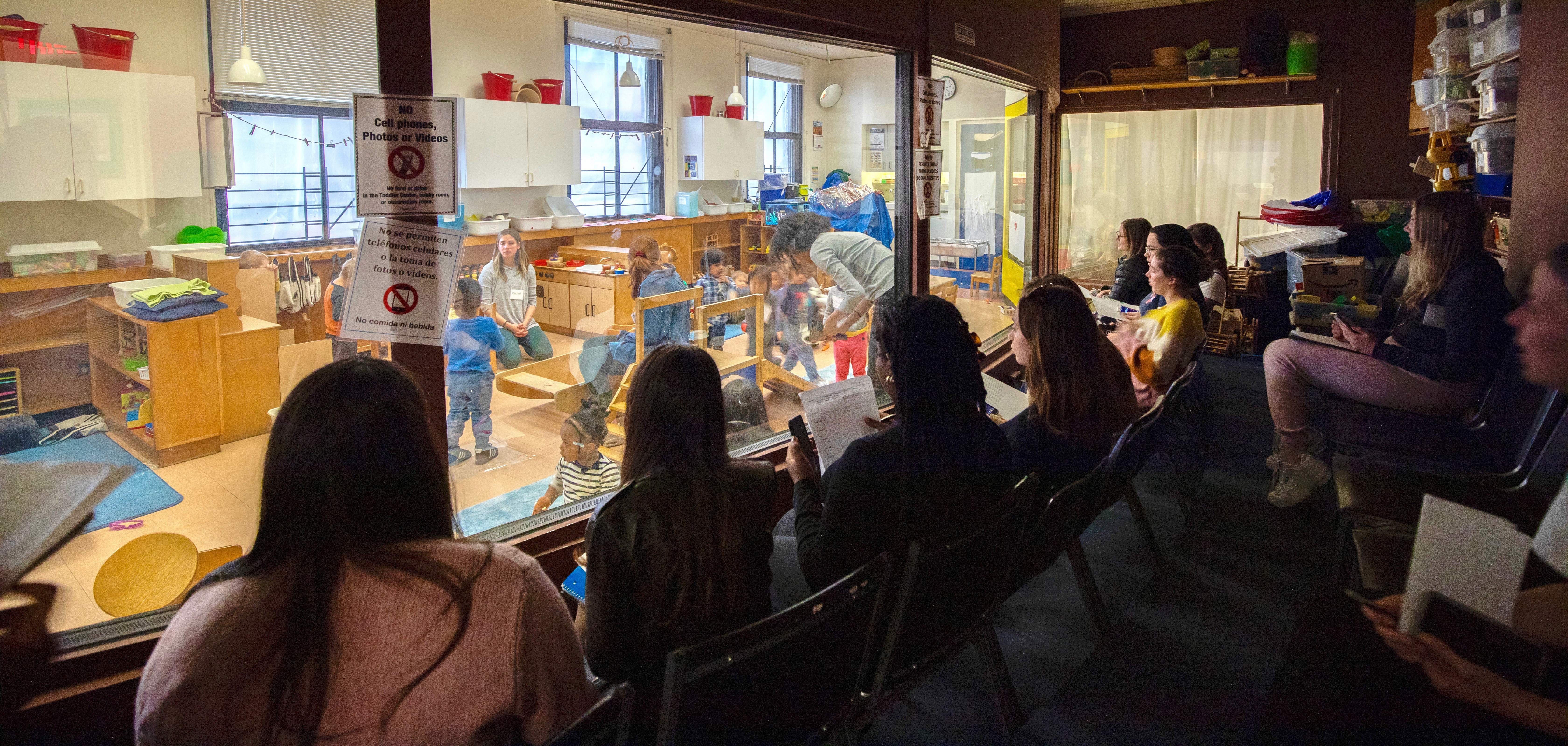 Typically, as part of the application process at least one parent must visit the Center to observe a class in session. Due to Covid-19, we will determine whether this is possible in late fall. If we cannot offer this, we will give families a good sense of the program through video, conversation, and the chance to hear from current and past parents.
Tuition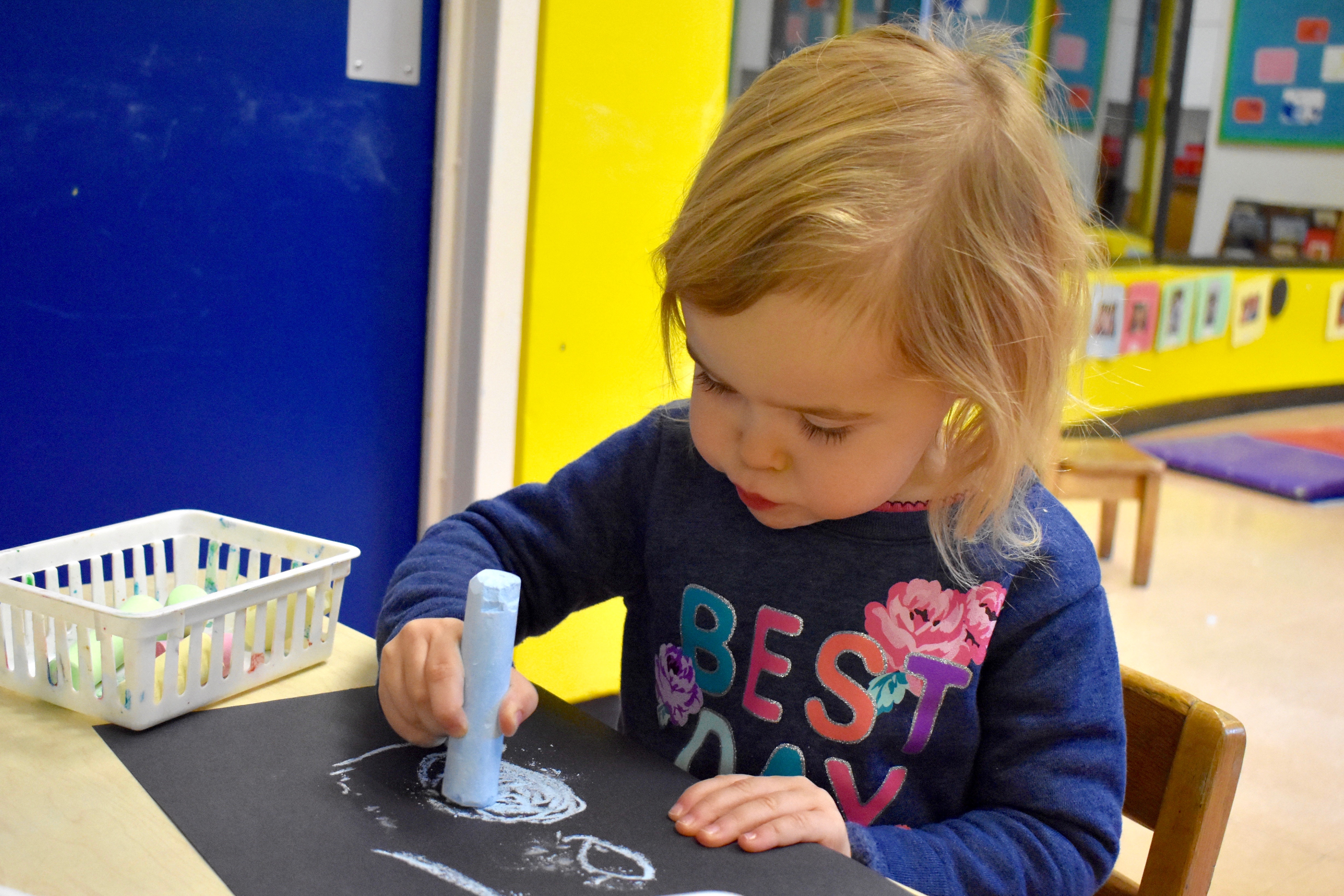 The Toddler Center is committed to having our classrooms reflect NYC's racially, culturally, and economically diverse community.  Our commitment to equity in practice means that we believe a family's financial contribution should be in proportion to its income and financial resources. In that spirit, we use a sliding scale tuition model and encourage all families to submit the financial application. This, along with one year of tax returns, helps us determine the annual tuition and will not impact acceptance decisions. Financial information is reviewed by the financial aid officers at Barnard. One third to half of our families pay tuition on a sliding scale. 
Once tuition is set, we can also work with families on a payment plan to spread tuition out over several months. Our aim is to make the center affordable to all families who want to be here.
Important Dates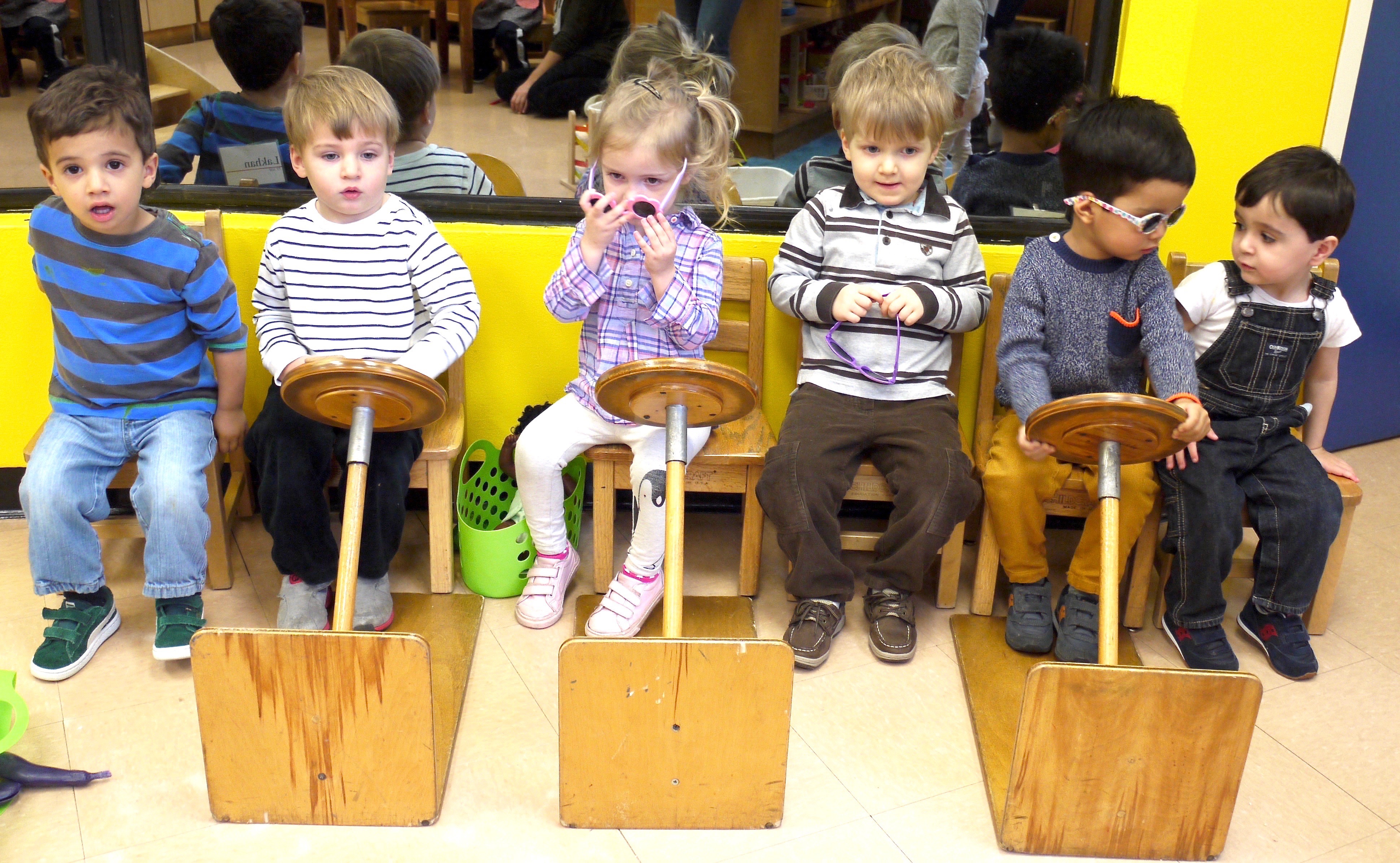 October - December: Provide child's age and contact information through a short survey.
November-December:  We will contact you to sign up for an Information Session.
December - January: Attend a required Information Session.
January - February: Attend a required Observation Session.
January 26, 2024: Application and Financial Application deadline for late February notification response
March 1, 2024: Acceptance and Waitlist notifications sent
March 7, 2024 at 12 noon: Deposits Due
March - August: Families from the waiting list accepted as openings become available and new inquiries are processed where spaces are available.
Frequently Asked Questions
Applications are emailed once you have attended an information session.
We contact families beginning in November to schedule a required information session. If you haven't heard from us, email us at toddlercenter@barnard.edu and we will get back to you.
The information sessions are required for all applying parents. Only one parent needs to attend.
We hold several sessions in December and January so parents have an opportunity to attend. We will hold additional or individual sessions beyond our regular admissions cycle until all openings are filled.
Our decisions are based on multiple factors. Priority (although not a guarantee) is given to returning families and employees of Barnard College. Based on the research conducted here and the education of college students, we take an even number of boys and girls and have an age distribution within each class. In addition, we strive for a diverse group of toddlers for each class.
We are committed to a sliding scale model in an effort to make the Toddler Center affordable and encourage all applicants to apply. Tuition decisions are made based on information from the financial application and supporting tax documents and do not factor into acceptance decisions at the Toddler Center. One third to half of our families pay tuition on a sliding scale. Installment payment plans are also offered as needed.
Tuition is set on a yearly basis. Because we use a sliding scale model, families pay what they are able to afford based on income and other resources. We don't want tuition costs to deter any parent who is thinking of applying to the Toddler Center program. Apply and we will work with you as best we can.
In a typical year, as part of our application process, prospective parents come to observe a class in late January. Due to Covid-19, this may not be possible and we will do our best to show you the Center and what a day looks like through videos and conversation.
Our prospective 2024-25 parents will attend an information session prior to an application being submitted. Email invitations to information sessions are sent following completion of the online form.
For questions, please contact toddlercenter@barnard.edu.
All prospective parent visits for 2024-25 admissions:
Parents will attend an Information Session at the Toddler Center unless COVID-19 conditions make it necessary to be on Zoom.