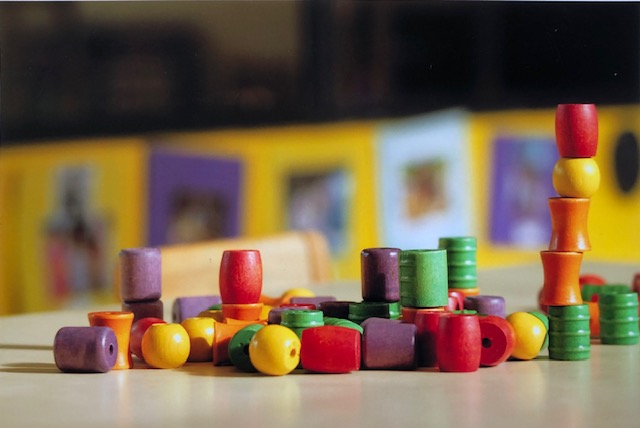 Our philosophy:
The approach of the Center is based upon the philosophy that children learn by doing - through exploration, play, and active participation with their environment. Children's discoveries promote mastery and feelings of competence. The Center provides a warm environment to support each child's needs, encourages self discovery, and facilitates separation. Activities are adjusted to the developmental level of each child, enhancing his/her social, emotional, and intellectual development.
Toddler classes:
Each year the Center enrolls toddlers in our program for the academic year (mid-September through June.)
Morning and afternoon classes are available and meet once or twice a week. Classes are divided based on toddler age range:
Ages 19-29 months in September
Monday/Thursday mornings
Tuesday/Friday mornings
Wednesday afternoons
Ages 29-34 months in September
Monday/Thursday afternoons
Each class enrolls 12 toddlers. All sessions are structured to have an equal number of boys and girls from diverse backgrounds. To be eligible for the Center's programs, toddlers must be between 19 and 34 months in September. For the 2019-2020 school year, children must be born between November 1, 2016 and January 31, 2018.
Parent and Caregiver Programs 
Parent Discussion groups are offered for parents of young children. They provide an important forum in which parents can discuss issues they confront in this particular phase of their children's development, such as separation anxiety, sleeping, eating, limit setting, toilet training and aggression. Parent Groups are also offered to parents whose children are not at the Toddler Center. Contact Dr. Tovah Klein, Director, for information.
Parent Consultation: Individual consultation is available regarding child and parenting issues. Please contact Dr. Tovah Klein at tklein@barnard.edu.
The Feb/March Caregiver Series is a six-week program designed to help caregivers of young children better understand toddlers and to facilitate increased communication between parents and caregivers regarding developmental issues. Developmental issues discussed include limit setting, handling separation, and toilet training.