Barnard Center for Toddler Development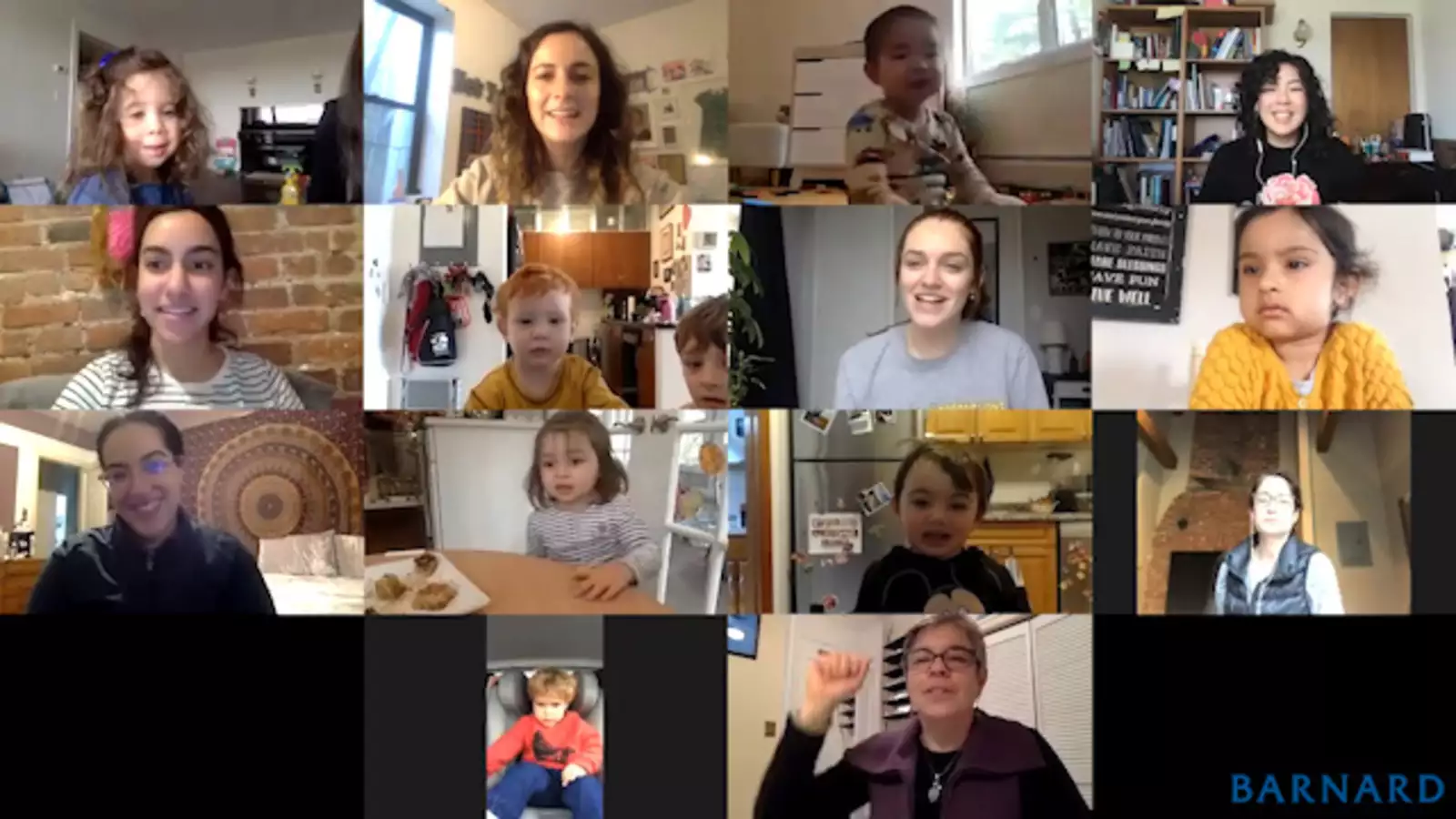 For some, holding virtual school for 50 2-year-olds may sound like chaos. For professor of psychology Tovah Klein, the director of the Barnard Center for Toddler Development, it's her new daily routine.
"If you told me before the pandemic hit I'd be running a virtual toddler center, I would have said you're kidding," Klein said. But when COVID-19 shut down New York City in March, Klein and her team had to move all their learning online. While it was a daunting challenge, they crafted new ways to help their young students play, engage, and learn through Zoom and implemented creative strategies to help the toddlers feel connected and secure despite the upheavals of the pandemic. Now, they hold seven virtual sessions every week that build on the key developmental principles of the program with familiar routines the toddlers knew and loved, including daily songs, art projects, movement dances, and more.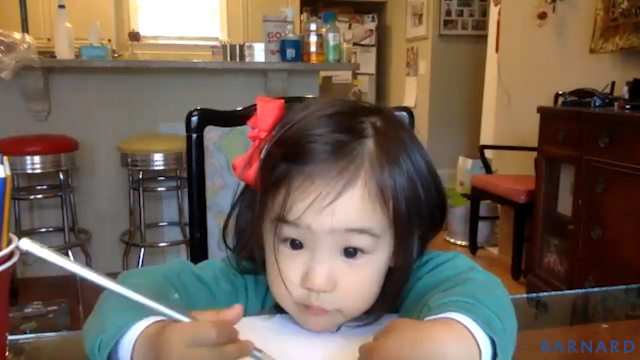 "It was definitely really interesting for us to see how 2-year-olds responded to being on a Zoom call, which is really made for adults and business meetings," said Jenna Bloom, the lead teacher in the Toddler Center. "On some days the children have come to computer school feeling really sad or frustrated, and we've been really grateful that we could still help them through those emotions and help their families through that."
To learn more about the virtual Toddler Center, watch the video above. Read more about the Center's work on childhood development in Barnard Magazine.