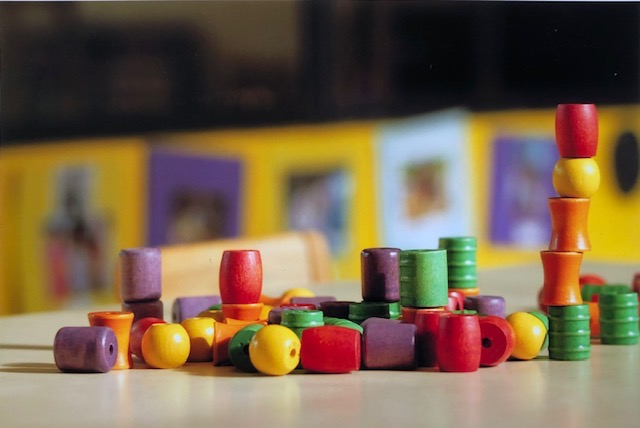 Thank you for your interest in the Barnard Toddler Center
We will begin our 2020-21 admissions process on October 16th. Please revisit this page on or after that date to provide us with your name and contact information. We will then schedule a for-parents-only information session which will take place in December or January.  
Eligible birthdates are November 15, 2017 through January 31, 2019.
Beginning October 16th and usually until late November.
Applications are emailed once you have scheduled an information session (held in December and early January).
We contact families beginning in November to schedule a required information session. If you haven't heard from us by late November, email us at toddlercenter@barnard.edu and we will get back to you as soon as possible.
The information sessions are required for all applying parents. We hold several sessions in December and January so parents have an opportunity to attend. Only one parent needs to attend.
Our decisions are based on multiple factors. Priority (although not a guarantee) is given to returning families and employees of Barnard College. Based on the research conducted here and the education of college students, we take an even number of boys and girls, and have an age distribution within each class. In addition, we strive for a diverse group of toddlers for each class.
We are committed to making the Toddler Center affordable for parents from a wide range of economic situations. We encourage all parents to apply for Flexible Tuition and are fortunate to be able to provide reduced tuition to nearly 35% of our families. We also offer payment plans to help accommodate monthly budgets. Flexible Tuition decisions are made based on information from an application and recent tax returns. Tuition assistance does not factor into acceptance at the Toddler Center.
Tuition is set on a yearly basis. Because we offer tuition assistance, families pay what they are able to afford based on income and other factors. We don't want tuition costs to deter any parent who is thinking of applying to the Toddler Center program. Apply and we will work with you as best we can.
As part of our application process, prospective parents will come to observe a class in late January/early February. Days and times for these observations will be given explained when you come to an information session.
All visits to the Toddler Center are scheduled and all visitors will sign in. For prospective parents, your visit will be noted as part of our application process and are only possible once you have attended an Information Session.
When you arrive for your visit, wait until all of the children have entered the classroom (after 9:45 or 1:45) before you enter the observation room. Please be sure there are no children in the hallway prior to entering the observation room. You will leave the observation room before the children have finished class.
Food, drinks, and cell phones are all prohibited inside the observation room. Be sure cell phones are turned off—for texting, messages or calls. Photographing/videotaping of any kind is not permitted. And please use your phone sparingly in the hallway, as we share the floor with academic departments and classrooms at Barnard.